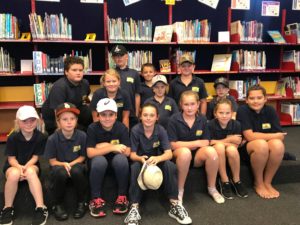 It is my pleasure to introduce our GREEN TEAM! Our team have chose to give up their spare time to maintain our garden space.
Our leaders are Cameron and Melaqui, both have valuable skills and knowledge that will be very helpful.
Today we discussed what we need to do on a daily basis and next week we will be making a plan to take us to the end of the term.
We have been working on planting our radish seedlings and looks like our beetroot will be ready to transfer soon too.
If there is a wonderful parent or grandparent that would like to help our team on a Friday afternoon, we would love to hear from you.